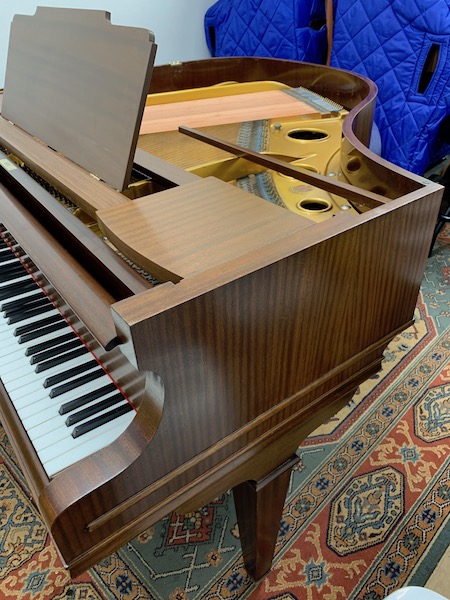 Malcolm Smith Pianos has a reputation for offering the highest quality services. We have been providing the finest piano tuning and repair Edinburgh has to offer since 1979. As the market leader, we strive to make sure we are consistent and reliable at all times. So, if you need any help at all, you should choose us.
Experience and technology
One of the things that makes us the go to piano company is we have a team with a wonderful amount of experience. This covers various types of piano and all kinds of problems. On top of that, we only use the very best equipment and tools.
Piano tuning
Every technician on our team is a Member of the Institute of Musical Instrument Technology. That means you can expect a service that guarantees best practice.
Our goal is to make sure every single service is the highest quality. That way, although we may charge more than some providers, you know you are getting the best results. Our charge is generally between £80 and £100 plus VAT.
As well as excellent piano tuning in Edinburgh, we try to make our service as convenient as possible. We will give you an appointment slot so you know when we will arrive to tune your piano. That way, you don't have to wait around for us.
When we start a job, we take as long as we need to so we can ensure the piano is properly tuned. We don't try to cram lots of appointments into a day so we'll never leave a job half done.
Piano repair
Our team are just as experienced with piano repair in Edinburgh as they are with tuning. A technician can replace individual parts such as the hammers, felt, or leather. If the whole action needs replacing, we can do that. We can even re-polish pianos so they look great.
In a lot of cases we can repair a piano without having to take it away. We have a mobile workshop and carry the best tools and replacement parts. In most cases we can do the repairs on the same day as the tuning.
However, if there is too much damage and the only option is to take the piano to our workshop, we can arrange everything for you.
Talk to us about piano tuning and repair in Edinburgh
Malcolm Smith Pianos has become the name for quality services. If you want to book piano tuning and repair Edinburgh has nobody better. You can call us at 0131 344 0208 or 07880 502 643 to book a service.