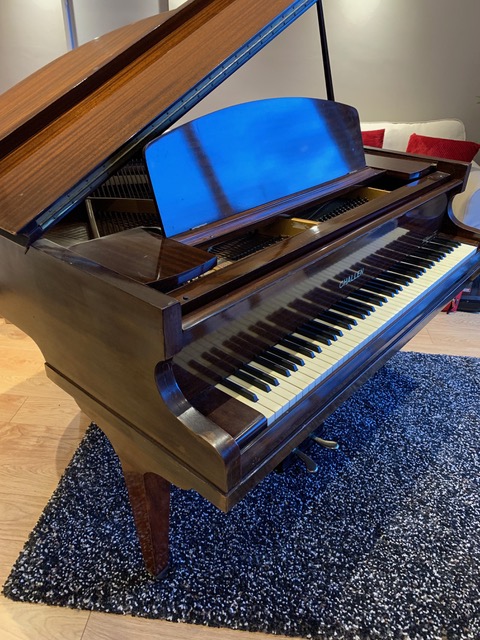 At Malcolm Smith Pianos we work hard to offer consistent high quality services that are accessible across Scotland. Our technicians are experts with the best training, great equipment, and access to high quality parts. As a result, we can say with confidence that we are the best provider of piano tuning and repair Highlands and Islands clients can call.
Piano tuning
The key to getting a great sounding piano is excellent training and the right equipment. We have both here. In fact, all of our tuners are Members of the Institute of Musical Instrument Technology. They all also have decades of experience and access to everything they need to tune any kind of piano.
Our philosophy is to provide the highest quality service every time, even if it costs a little more than some. Our prices are generally between £80 and £100, plus VAT. However, when you see how good we are at tuning, you will be happy you chose us.
We also work hard to make our service as accessible and convenient as possible. You can book an appointment with us and reserve a time that works with your schedule. The technician will be punctual so you do not have to wait around for them.
When you choose us will get the very best piano tuning in the Highlands and Islands.
Piano repair
Sadly, sometimes pianos need repairs. It may be a simple fix such as replacing hammers, leather, or felt. If so, we can usually do it on site thanks to our mobile workshop. We only use high quality parts so your piano will be like new. Our technicians are also Renner trained.
However, there are some cases when a repair on site is not possible. It may be that the instrument needs a complete refurbishment. If so, we can take it to our workshop. Here we can handle all kinds of replacements, restringing, and more. We can even offer re-polishing so the piano looks wonderful.
We offer the best piano repair in the Highlands and Islands, so trust us with your instrument.
Arrange piano tuning and repair in the Highlands and Islands
Malcolm Smith Pianos is a company you can trust. We have a wonderful reputation, built up since 1979. In that time we have become an expert that many clients all over Scotland rely on.
So, if you need piano tuning and repair in the Highlands and Islands, contact us. You can call us at 0131 344 0208 or 07880 502 643 if you have any questions or want an appointment.