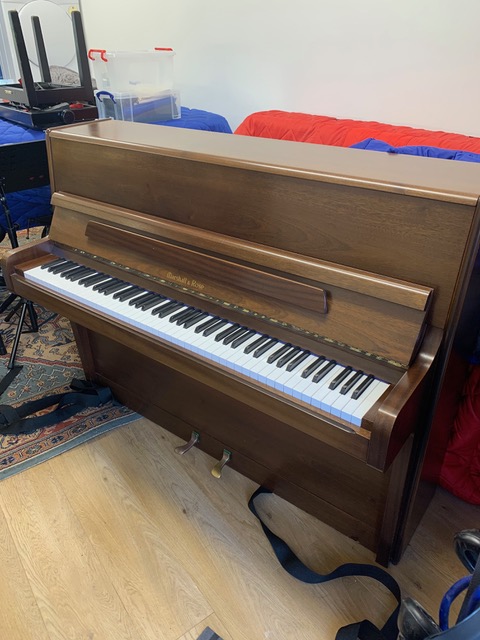 At Malcolm Smith Pianos we know how to make your piano sound and play perfectly. We are a market leading company with a happy customer base all across Scotland. With a wealth of experience as well as the best technicians, we can deliver a first rate service every time. This is what makes us the top provider of piano tuning and repair Orkney and the Shetlands has.
Piano tuning
We are a company you can trust every time you need someone to tune your piano. Our technicians are Members of the Institute of Musical Instrument Technology and will always deliver a great service. They have extensive experience as well as access to all the right equipment.
Our goal is to make our service as convenient as possible. That is why we give each client a clear date and time for their appointment. There will be no waiting around all day for a technician to arrive; they will be punctual and ready to help. All in all, we work hard to offer the best piano tuning in Orkney and the Shetlands.
Piano repair
Whether it is a small problem or a large one that means you can't play your piano, we can help. Our mobile workshop can come to you. A Renner trainer technician can look at your instrument and provide all kinds of repairs, including replacing hammers, felt, and leather. In most cases they can fix the problem then and there.
Sadly, there are some times when pianos are heavily damaged. In these cases we can take the instrument away to refurbish it. This can include restringing and replacing the whole action. We can even offer re-polishing if the body is worn.
We take great care with every piano repair, using top quality parts. As a result, it is easy to see why we are the top name for piano repair in Orkney and the Shetlands.
Value for money
Our aim is always to provide the very best service and as much value for money as we can. While some services may be cheaper than ours, they can't offer the same quality and professionalism. Investing a little more will guarantee your piano is in the right hands.
Arrange piano tuning and repair in Orkney and the Shetlands
If you have any issues with a piano, you can rely on Malcolm Smith Pianos. Our technicians are experts and always deliver great services. In many cases we can repair and then tune an instrument in the same visit.
So, if you want the best piano tuning and repair Orkney and the Shetlands can offer, contact us at 0131 344 0208 or 07880 502 643. We can help you to choose a time and date that works for you.